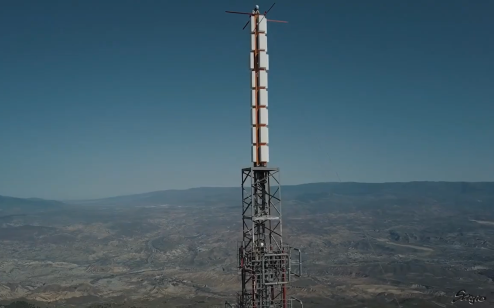 Amazing works in radiant DTT system in Pechina (Almería)
11 June 2021
A renovation of the radiant DTT system has been carried out at Axion's main site in the province of Almería, a work framed within Axión's global project for the operation and technical exploitation of the DTT network for the regional multiple of Andalusia. This radiating system, located at a height of more than 80 meters in a tower, provides coverage to the capital of Almería, towns in its surroundings and a good number of broadcasting stations located in its surroundings.
The work has been carried out in collaboration with the Athenas company, complying with all applicable safety regulations, as recognized by Axión's ISO 45001: 2018 certification. At the same time, viewers in Almería have continued to receive their television signal in a normal way, without suffering any reception cut-off during the intervention, since the work has been carried out with minimal impact on the television coverage service offered by this site.
Do not miss the amazing images in the following link.
---