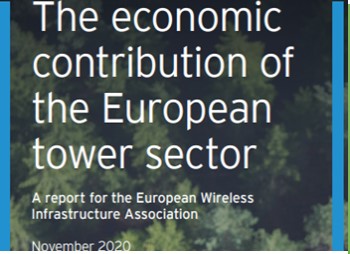 The economic contribution of the European TowerCo sector
30 November 2020
EY-Parthenon and the European Wireless Infrastructure Association (EWIA), of which Axión is a member,
published a report on the economic contribution of the European mobile tower sector in April 2019.
The study examined the important role of an independent wholesale wireless infrastructure provider (independent TowerCos).
EY-Parthenon and EWIA have refreshed the data provided in the study in September–October 2020 to reflect
developments in the market from January 2019 to July 2020.
---