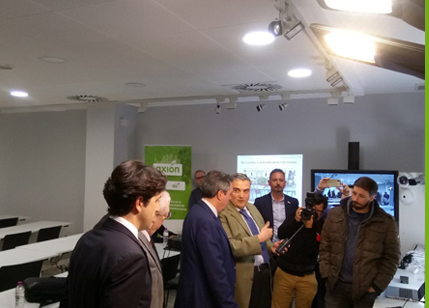 Axión collaborates in the Security of Easter in Seville
09 April 2019
Axión has been awarded the Telemanagement Service of security cameras for use in the operative services foreseen in the Specific Coordination Plan for Easter 2019 of the City Council of Seville.
On the past 9th of April, in the Official School of Quantity Surveyors and Technical Architects of Seville, a technical conference took place on Technology and Social Networks in public events and their application in Seville during Easter.
Axión, as a participant in the Specific Security Plan for Easter, was present at these conferences, showing in the workshops addressed to police officers, emergency operatives and private security, the operation of the Bosch cameras that will be used during Easter and the horizontal alert management platform developed by Axión.
In addition, other integrated verticals were presented on these platforms that complete the Axión Safe City solution, such as digital radio communications networks for emergency services, smart illuminations or parking occupancy sensors.
In the following link is the news broadcast from Andalucía Directo with this demonstration.
---