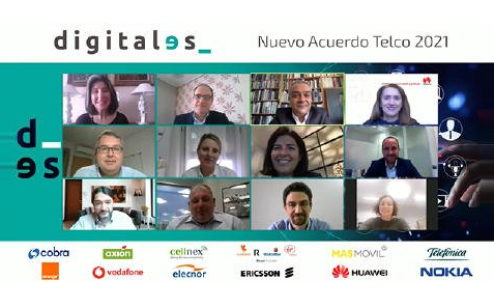 Axión accede to TELCO 2021 Agreement
11 February 2021
Axión, together with 11 other operators, suppliers and installers of the telecommunications sector, has signed the Telco Training Standard Training Agreement 2021, promoted by DigitalES.
This agreement seeks to go beyond the current legislation on occupational risk prevention and is well ahead of the rules and agreements of the same type in force in the European context.
The agreed training standard includes approved training programs (program definition, minimum training content and refresher training), approved training companies and company certification and training delivery systems.
This initiative, together with the recent ISO 45001:2018 certification in the Occupational Health and Safety Management System, strengthens Axión's commitment to promote Occupational Risk Prevention processes and personnal policies as strategic objectives within the company's Corporate Social Responsibility.
---