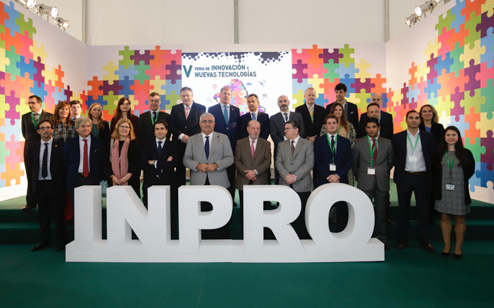 Axión among twenty-four leading tech companies taking part in Inpro Innova in Seville
23 November 2018
Between 21 and 23 November, the Fifth Innovation and New Technologies Forum organised by the Provincial Council of Seville attracted leading technology companies, public entities and universities involved in fostering the information society in the city of Seville.
Axión, with vast experience in enhancing the provision of public services through new technologies, presented its projects to convert towns in the province of Seville into smart cities by integrating its own smart-focussed components into the urban make-up, such as street lighting.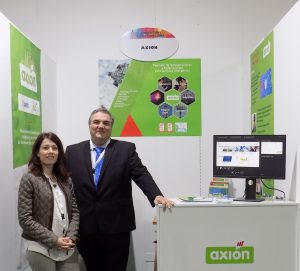 With Axión's smart lighting solutions, public security bodies can control these devices remotely in the event of an altercation (for example, fights on the street) or a traffic incident. This solution would intensify or attenuate the lighting (the latter as a saving measure if lights were not required) or trigger a public warning message (such as to clear the street). Under conditions of limited visibility due to fog, smoke or other circumstances, it can also generate an intelligent change in the tones of the optimal street lighting for such conditions.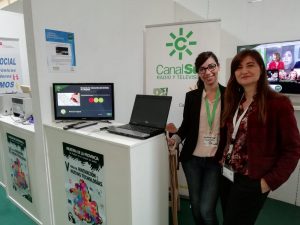 Canal Sur also took part in the event, presenting the HbbTV platform that it designed in partnership with Axión for the Provincial Council of Seville, which provides special interactive content and applications of interest to citizens.
Inpro Innova again proved its reputation as a benchmark event for the exchange of good practices and networking. What's more, this edition showcased the joint venture between the Provincial Council of Seville and the Ministry of Employment, Business and Trade in the Manifesto for Equal Opportunities in the ICT Industry.
---